Do Ceramic Knives Keep Avocados From Turning Brown?
We have received many many requests to do the ceramic knife & apples test using avocados, so how could we resist? We were actually quite interested in the results too.
For this test we did a similar setup as the apples test. We took 1 avocado and cut one end off with a metal knife and one end with a ceramic knife. We left the pieces out and took pictures at random.
 4:50pm

 5:17pm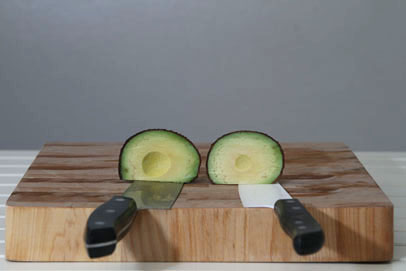 6:27pm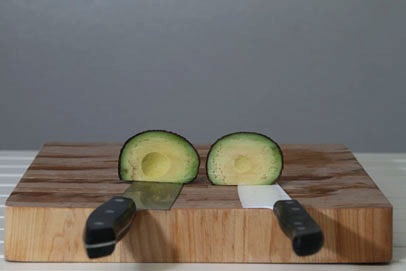 7:23pm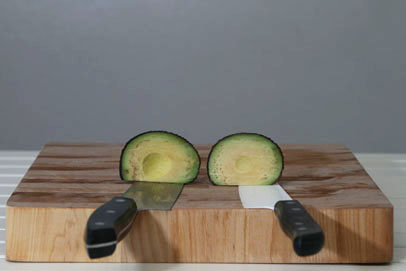 8:49pm
 9:16pm
 9:42pm
When I cut avocados for any dish I am making, they seem to go brown almost instantly. I began this test thinking that it would be a quick test and that I would be done in about an hour or so. Boy was I wrong. I didn't see much happen until the 7:23pm mark, around 2.5 hours into it.
Over the course of the next 2 hours, things started getting very interesting. The brown spots on the avocado cut with the metal knife began growing and spreading. The piece that was cut with the ceramic knife began showing brown spots but the spots were not as defined and did not seem to merge with each other. The last image shot over 5.5 hours later (9:42 mark), shows some obvious differences in color and spots.
Like the apple test we performed, I had my doubts about this. To be honest I had more doubts about this test than I did with the previous. The results do show that the ceramic knife does make a difference.
Remember, I am not a scientist, nor do I claim to be one. This test was not performed in any special lab, although some of the food in my fridge can be mistaken for a science project. Use your own judgment based on the information I have provided you. And..If you like our tests, let us know. If you have any requests, don't hesitate to ask, we love to hear from you!